NBPA Update on Current Social Crisis
Since the Union's inception, the members of the NBPA have, individually and collectively, utilized their platforms to advocate for and promote positive social change. The courage and commitment of our members – past and present – have provided a voice for and opened avenues towards the pursuit of justice for aggrieved and socially disenfranchised members of communities across this country and around the world.
Following the killings - within a matter of a few short months - of Ahmaud Arbery, Breonna Taylor and George Floyd, NBPA Executive Director Michele Roberts sent the following message to our members: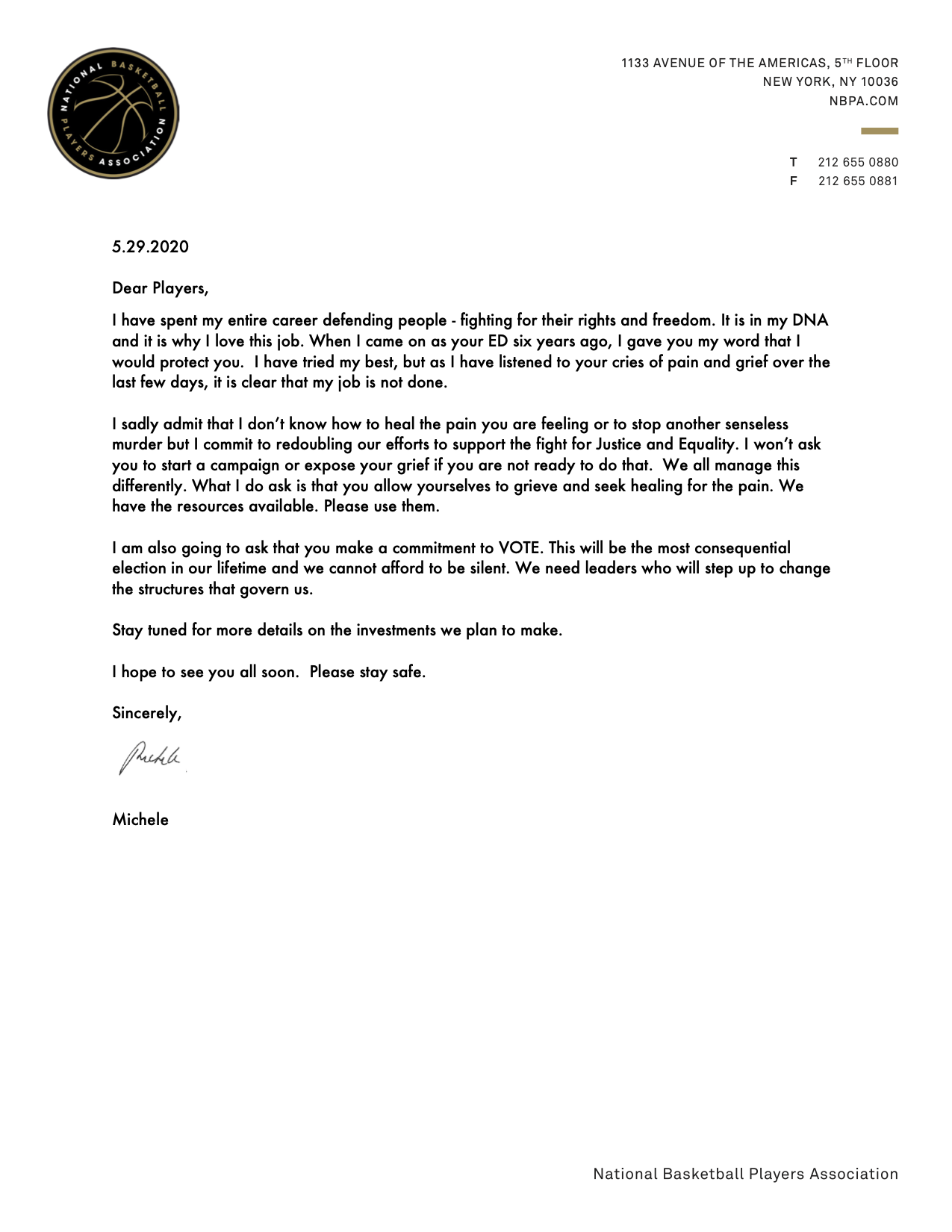 The key aspects of that message were: ". . ​change the structures that govern us. Stay tuned for more details on the investments we plan to make."​
In the ensuing weeks, the NBPA watched and was inspired by the number of players organizing, protesting and challenging the long-ignored injustices resulting from systemic racism in general and police misconduct in particular. As we highlighted all of their great work on our platforms and provided tangible support for their efforts, the NBPA simultaneously worked to identify and target specific ways we could invest in changing the structures that govern us.